Garage Door Repair, London, KY
Our technician will arrive in a well-stocked service vehicle to be able to handle your garage door repair immediately.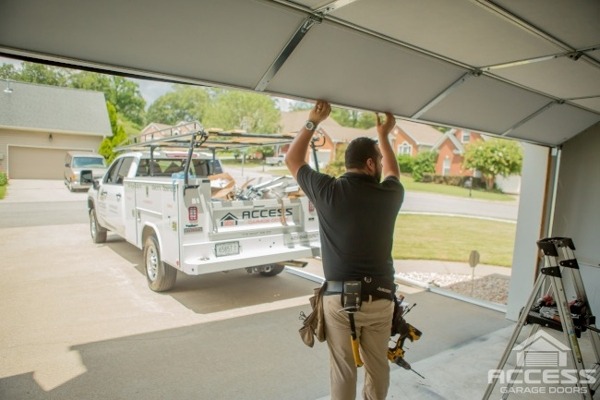 While there are a few garage door repair tasks that a homeowner might be able and willing to do on their own, there are several that should only be completed by a professional. When you are dealing with a broken spring or another garage door repair that requires proper training and equipment to handle, reach out to us at Access Garage Doors of Central Kentucky. Our technicians receive extensive training in garage door repair and arrive in well-stocked service vehicles to be able to handle your garage door repair immediately.
We understand that some garage door issues leave your home and family vulnerable, so we offer same-day garage door repair throughout the London, Kentucky area. We don't want you to have a restless night with the largest access point of your home unsecured, nor do we want you to be tempted to attempt a dangerous repair on your own. Just give us a call, and we'll make your garage door repair a priority.
We utilize high-quality parts for every garage door repair, including using LiftMaster as our chosen brand for replacing a failed garage door opener. We never cut corners, such as replacing only one spring when it is always best to take care of both at the same time. If one has failed, the other is not far behind.
If you need garage door repair or have questions about garage doors in general, don't hesitate to reach out to us. We welcome your questions and the chance to show you the unrivalled customer service that we provide every family.