Garage Door Installation, Berea, KY
Our garage door installation team received extensive training and follows safety protocols.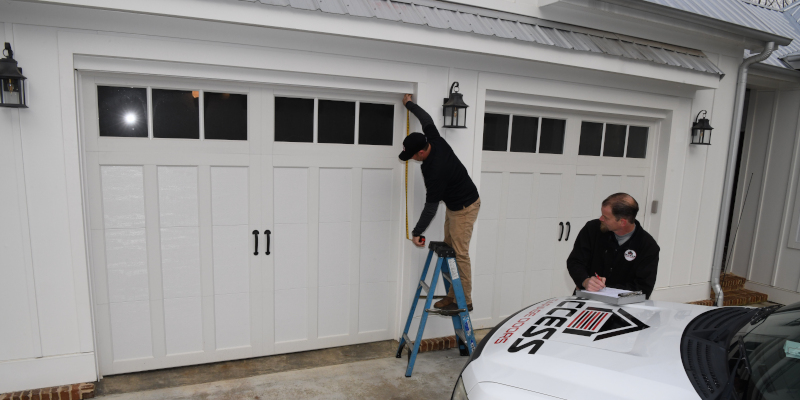 There are some upgrades and renovations that you can confidently make to your Berea, Kentucky home and enjoy the rewarding feeling of accomplishment. Garage door installation isn't one of them. It is critical to have the right equipment and be fully trained before taking on this potentially dangerous project.
At Access Garage Doors of Central Kentucky, our installers receive extensive training, including Proprietary Access Certification, before they are deemed ready to perform a safe and accurate garage door installation. Accuracy is more important than you might think. There is no such thing as "good enough" when it comes to the proper placement of each component during a garage door installation project. A fraction of an inch can affect the smooth movement of the garage door and could result in premature failure.
You can rest assured that meticulous care will be taken during the garage door installation at your home. Our team follows strict safety protocols, including requesting that any observers remain a safe distance from the work area. We'll also clean up thoroughly when we are finished so you can get right to enjoying your new garage door.
If you are in need of garage door installation or replacement, don't hesitate to reach out to us. We have certain Amarr garage doors in stock that can be installed within 48 hours. If you prefer a custom garage door, we can get it installed in 2 to 3 weeks. Contact us today to learn more or to get answers to any questions you might have.