Garage Door Screens, Richmond, KY
Your garage can become far more than just a storage space when you have a screen in place.
Have you ever seen a screened-in porch? They're popular in the Richmond, Kentucky area, offering property owners additional outdoor space that is protected from insects and other pests. But adding a screened-in porch isn't the only way to expand your outdoor space. If you have a garage, you can also maximize this space by adding a garage door screen.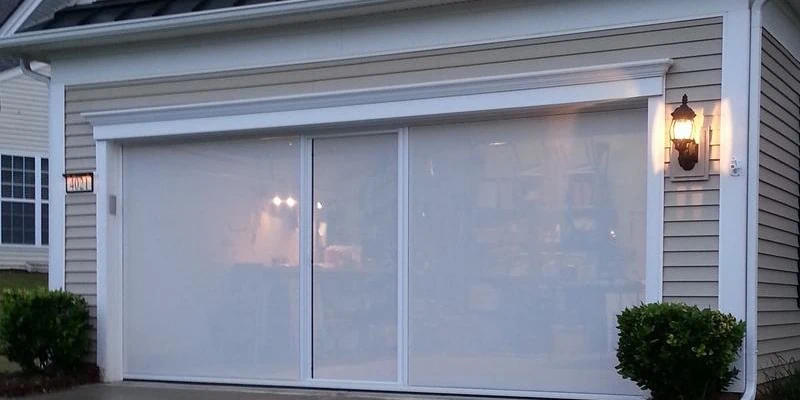 These additions are becoming more popular with property owners who want to take advantage of their garages and use them in more functional ways. In the past, garages were simply used to store vehicles and other items. But in today's world, people need more space, and many have found that the garage is the perfect place to set up a workshop, crafting area, relaxation spot, or workspace. With garage door screens in place, the interior of the garage can become whatever you want it to be, and you don't have to worry about pests, leaves, or yard debris infiltrating your space.
Our technicians at Access Garage Doors of Central Kentucky can install garage door screens for local residential clients. We specialize in a range of garage door services, including installation, replacement, and repair. As we've seen garage door screens rise in popularity, we've started offering these to our valued clients as well.
The screens we install are durable and made from high-quality materials to provide the protection you need. Your garage can become far more than just a storage space when you have a screen in place, and the screen won't impede your vision of the scenery outside. Contact us to learn more or request an estimate for installation.
---
At Access Garage Doors of Central Kentucky, we offer garage door screens for customers in Richmond, Berea, Winchester, Irvine, Waco, Lexington, Georgetown, London, Somerset, Nicholasville, and Danville, Kentucky.