New Garage Doors, Danville, KY
Our new garage doors will improve any home's appearance and security.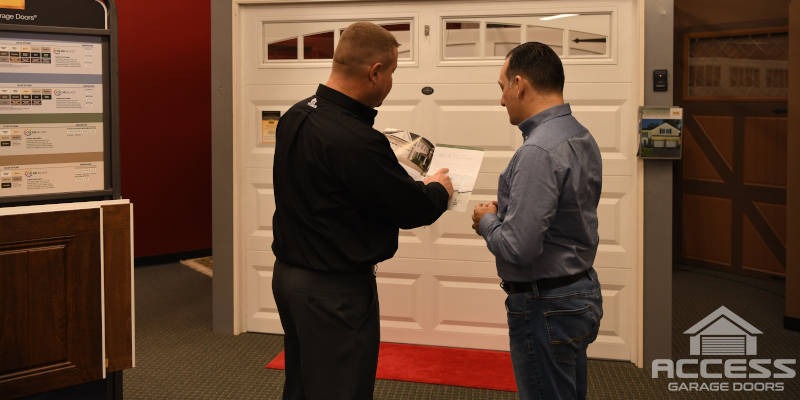 An old, worn-out garage door isn't doing your home any favors. Not only does it make your home look unappealing, but it also makes your home more vulnerable to break ins. At Access Garage Doors of Central Kentucky, we can help with these problems. We offer new garage doors of the best quality to improve the appearance and security of your home so you can live more comfortably.
We carry a variety of new garage doors, so you can rest assured that no matter the architecture or style your home, you will be able to find an option that suits it. If you want something bold and eye-catching, simple, or unassuming, or anything in between, we have you covered. Our garage doors are produced by Amarr, one of the leading manufacturers in the industry. We choose to carry Amarr products for their wide selection and several other reasons. For starters, we are impressed with their sustainability efforts, as they create new garage doors out of up to 90% recycled materials. Amarr garage doors are also manufactured in the US, so they are of the best quality, and they meet Federal Trade Commission (FTC) standards.
We are proud to serve the community of Danville, Kentucky with new garage doors. With over 100 years of combined experience in the garage door industry, our team will install your new garage doors thoroughly, carefully, and quickly. To get your free quote or more information about our garage door products and services, give us a call today.