Garage Door Contractor, Richmond, KY
Come to us if you need a garage door contractor you can trust.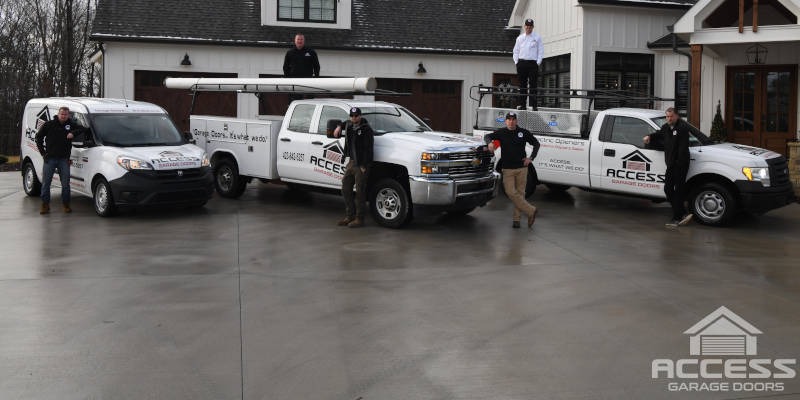 Your garage door is an important part of your home. It protects your vehicles and other possessions, and it also offers privacy if you use your garage as a home office, gym, or workshop. It's true that you need a product of the best quality in order to discourage break ins, theft, pests, weather, or any other unwanted conditions. However, you should not overlook the importance of a garage door contractor. By choosing the right garage door contractor to take care of your installation, repair, or replacement needs, you ensure that you will get the most out of your garage doors.
Here at Access Garage Doors of Central Kentucky, we think it's important that you get the garage door services you deserve. We take our job seriously, so you can count on us to install, repair, or replace your garage doors thoroughly and carefully. Our installers complete extensive and professional training, including Proprietary Access Certification. With 100 years of combined experience in the garage door industry, our team is more than prepared to handle your needs.
If you need the help of a garage door contractor at your Richmond, Kentucky home, we are here to help. We are never satisfied with anything less than your 100% satisfaction. That's why we offer labor warranties and free quotes. We are also eager to answer your questions and provide you with the information you need to make the best decisions for your home. To learn more, don't hesitate to give us a call today.
---
At Access Garage Doors of Central Kentucky, our garage door contractors serve customers in Richmond, Berea, Winchester, Irvine, Waco, Lexington, Georgetown, London, Somerset, Nicholasville, and Danville, Kentucky.